A Tale of 2 Jonas Carvers... here are photos showing the Jonas Carvers from 2020 Singles case D (and E) and the new Scavenger Hunt Metallic Jonas Carvers from 2020 Singles case G... Enjoy!
Here's the opened Jonas from case D along with the Scavenger Hunt Metallic Jonas from case G: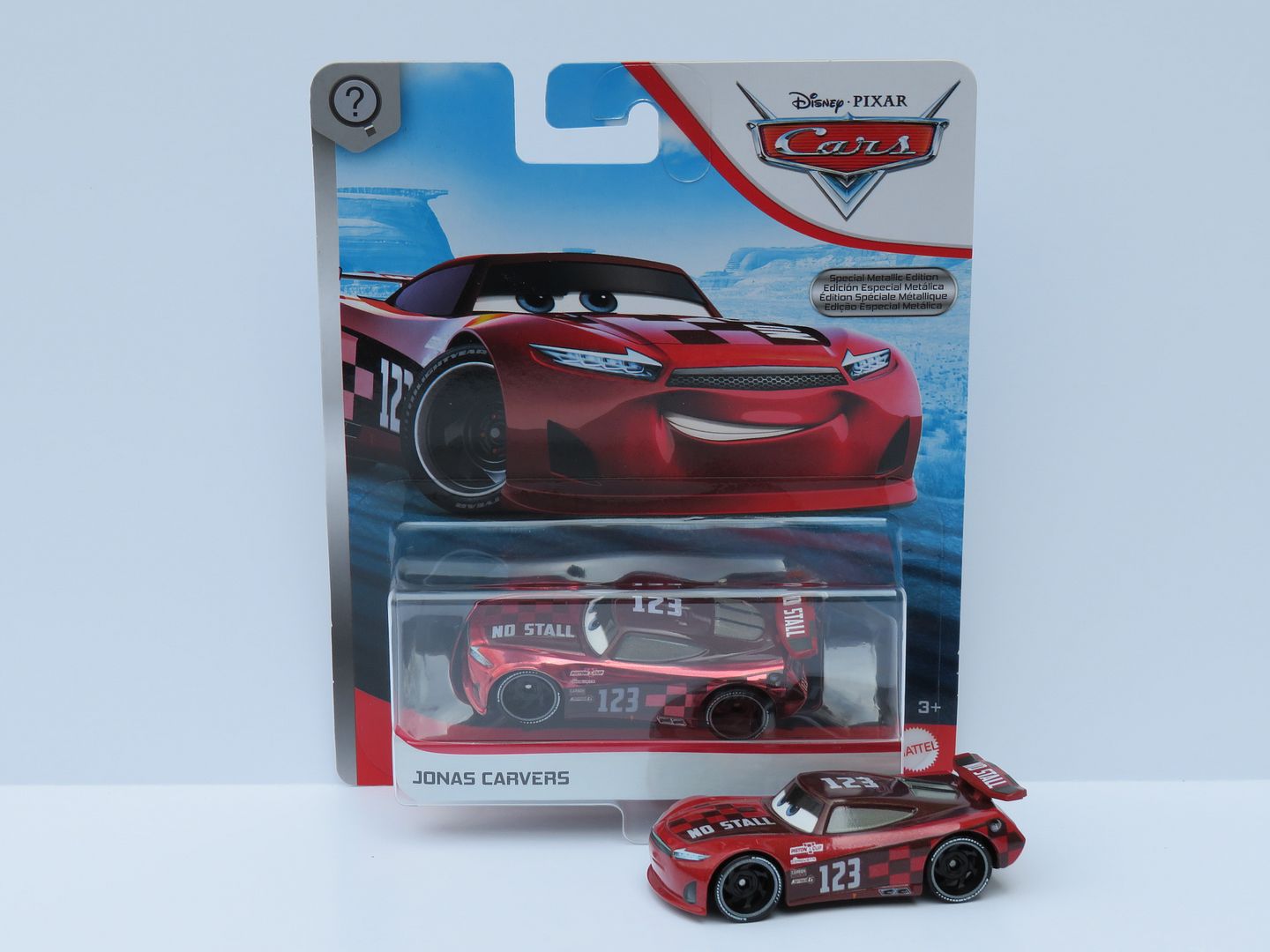 Let's zoom in a little bit: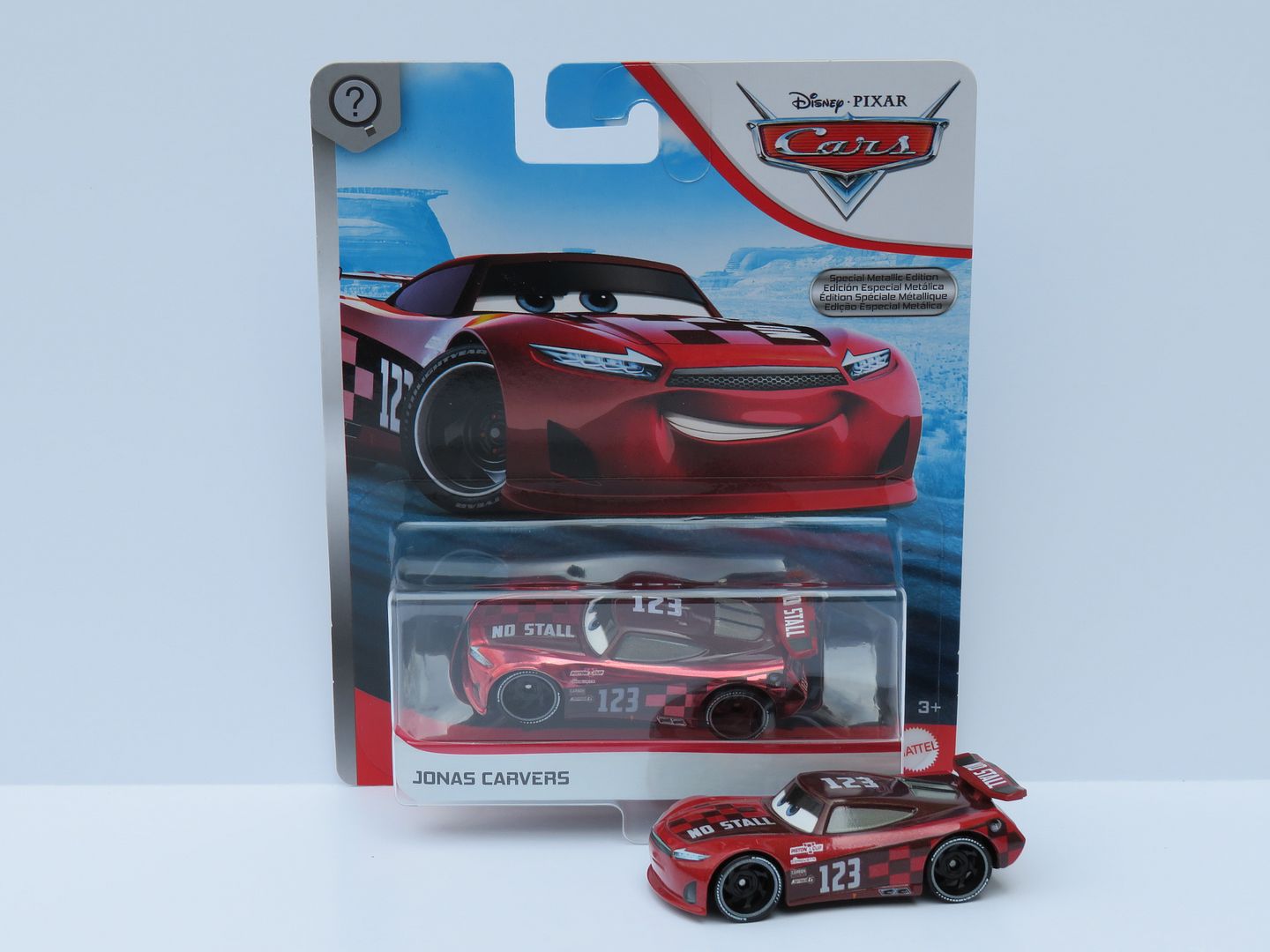 Freed from its plastic prison:
You can really tell the difference between the regular red paint and the metallic red paint:
The differences between the reds is even noticeable on the rear of the Cars:
Overhead view:
Production codes:
Production codes M47A and N04A... made week 47 of 2019 and week 4 of 2020 respectively (both at the A factory)
Out in the sun:
Against a black background (and on top of a black glass shelf):
With the rest of Team No Stall in the display case... I haven't added the Cars 3 Piston Cup racer to the display case yet... I also have not opened the semi (Cab)... I opened one which GotFrank turned into a custom Team Radiator Springs cab/hauler.
Which of the 2 Jonas Carvers is your favorite? Mine is definitely the one with the metallic paint.