I am pleased to have recently completed the Carbon Racers series with the final addition of Francesco as a single who to me is the best looking Carbon racer in the set. I picked him up in a U.K supermarket along with Carla and Shu.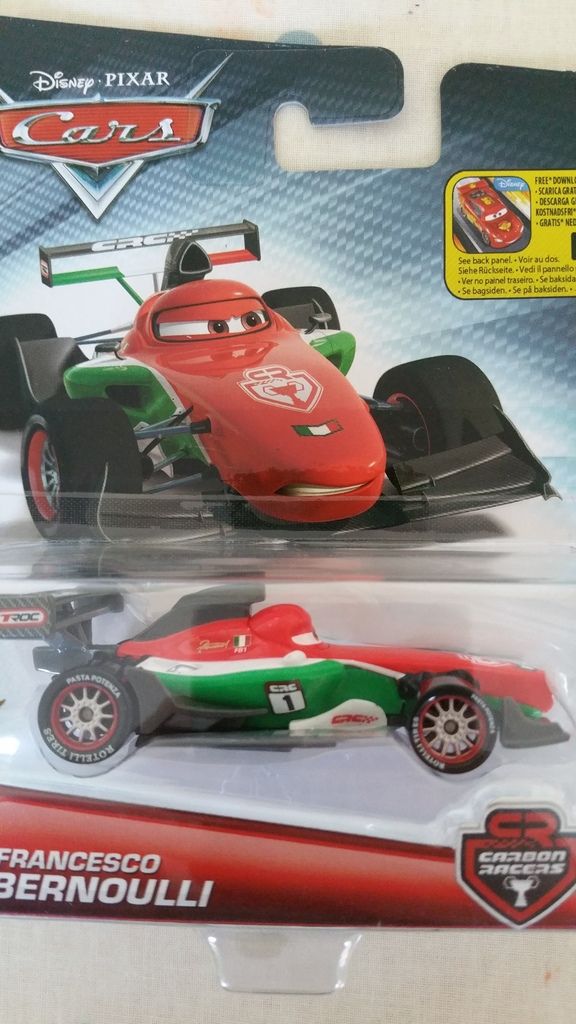 Here is the loose collection so far: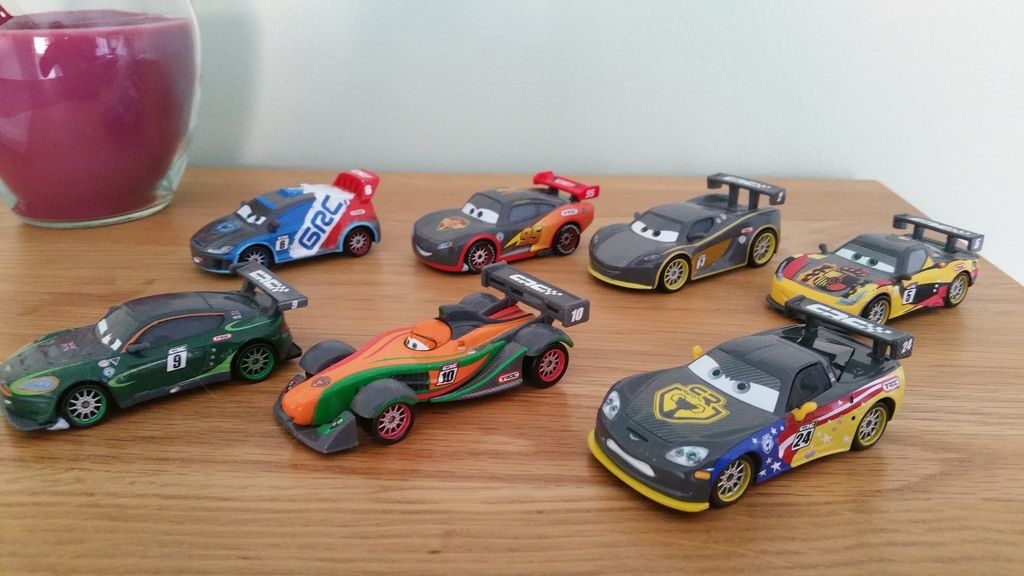 And here is the full set in packages including Frosty: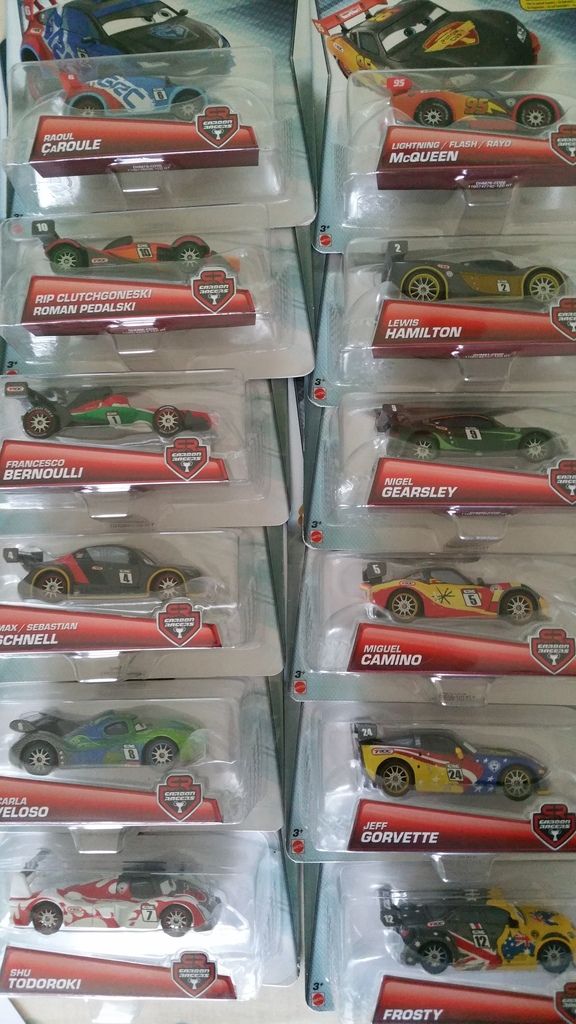 Although there is no sign of the short film this series is supposed to be based on, I really liked this series from the moment I picked up my first diecast Carbon Racer. So after that it was almost mission impossible to get all 12 but with a lot of trips and hard work I got there in time.