Yesterday was the "fall holiday" from school, so I went home for the 3-day weekend and took care of opening the Cars which I had found up by school or had shipped home while I was away.
DJ with Green Decals, Benny Brakedrum, SUPER CHASE Carateka, Miles with Microphone, Gearett Taylor (camouflaged with black shelf), SUPER CHASE Circus Van, Jumpstart J. Ward, Silver Frosty, Ice Racers Rip and Carla.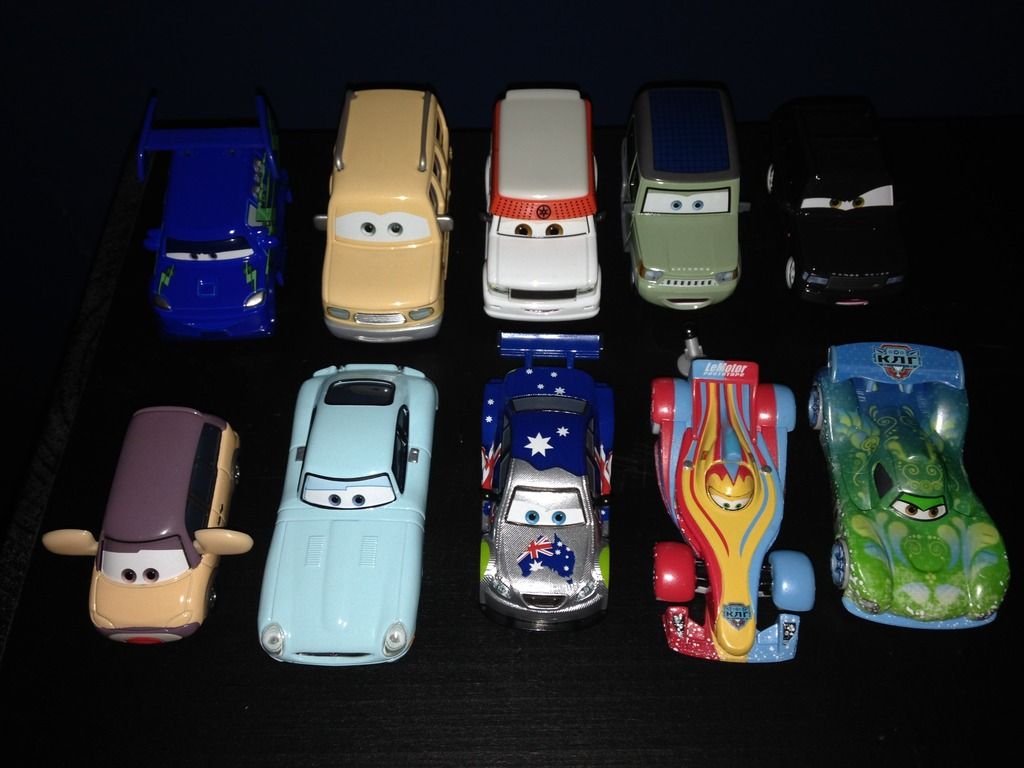 Albert Hinkey is currently on the way from a friend of a friend that was at the convention in California and was able to pick one up for me.
This makes the total 750 Cars! (And 7 error Cars, 2 miscellaneous vehicles)