I've been scouring my city's anemic store stock of Cars lately and had to resort to getting creative. The two nearest Kmarts to me have closed in the past year and it got me thinking that Sears is a related store so why not. And Success!!!
Not sure if you all know this, but Sears does sell Cars...well sort of: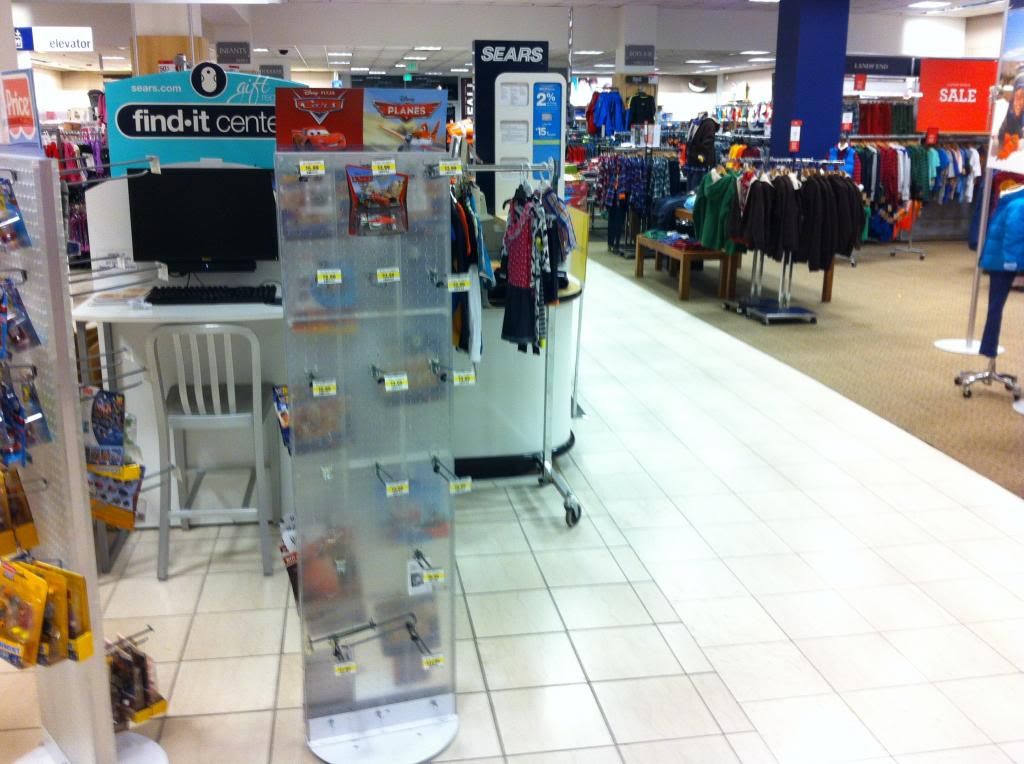 The pegs are bare, except for a lone Francesco...If these pegs had 20 Francescos I would consider it empty.
All things being equal, you should be able to find a small carousel of pegs near the checkout in the children's clothing department. As you can see in the picture, it is actually a Cars/Planes peg section. I asked the cashier, and she confirmed this is the only toy section in the store. Well, this particular Sears anyway.